Do you know Lithuania?
Lithuania (officially the Republic of Lithuania) is a small North Eastern European country near the Baltic Sea. Lithuania is the biggest one of the Baltic states (others are Latvia and Estonia). Lithuania covers an area of 65,300 sq km (25,200 sq mi), with a population of 2.7 million. The Lithuanian language belongs to the Baltic language group. Lithuanian and Latvian are the only two remaining Baltic languages. The capital and the largest city of Lithuania is Vilnius. Lithuania's second-largest city Kaunas will be the European Capital of Culture in 2022. If you want to learn more about this, please visit: https://kaunas2022.eu/en/
The first time the name of Lithuania mentioned was in 1009. In the 14th century, Lithuania was the largest country in Europe (at that time it was called Grand Duchy of Lithuania). In 1569 Lithuania and Poland formed the Polish-Lithuanian Commonwealth which lasted until the third Lithuanian Partition in 1795. After that Lithuania became a part of the Russian Empire. On February 16, 1918, Lithuania gained Independence. The same year women in Lithuania were granted the right to vote (1918 11 02). It was one of the first European countries which granted this right to women. Lithuania was again occupied at the beginning of World War II, the first time by the Soviets, then by the Nazis, and again by the Soviets at the end of the war. After this occupation, Lithuania regained its Independence only in 1990 March 11. In 1989 August 23 Lithuanians, Latvians and Estonians formed the biggest chain of the people standing together and joining their hands. The chain, called the Baltic Way, started from Vilnius, went through Riga until reaching Tallinn. It was a peaceful demonstration against the Soviet Union occupation. In 2004 Lithuania joined the NATO alliance and became a part of the European Union. Lithuania changed its currency from Litas to Euro in 2015.
To Lithuanians, nature is our greatest treasure. There are a lot of lakes and rivers. A big part of Lithuania is covered by forests. Even Vilnius is called the greenest capital in Europe. To explore the beauty of nature and our cities you can watch this video: Lithuania in 4 minutes. An interesting fact is that the geographical centre of Europe is located in Lithuania, not far from Vilnius. More about this: Geographical Centre of Europe. There are also a lot of resorts in Lithuania, with well-developed SPA infrastructure. In one of them - Druskininkai the workshop will be held. To find out about Druskininkai please visit: https://druskininkai.lt/en/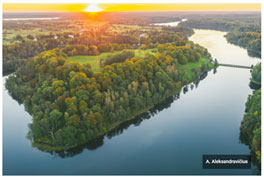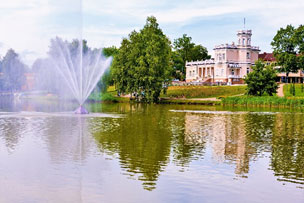 To learn more about the places, which you can visit in Lithuania, traditions, cuisine and more interesting facts, you can use the links below:
More about Lithuania:
https://www.lithuania.travel/en/
https://welovelithuania.com/en/
Virtual Lithuanian museums tours:
https://www.muziejai.lt/Virtuali_galerija/Virtuali_galerija.en.asp?id=9&name=Virtual%20Tours
Vilnius:
https://www.govilnius.lt/visit-vilnius
Vilnius virtual tours:
https://www.govilnius.lt/visit-vilnius/latest-tips/virtual-vilnius-tours-to-explore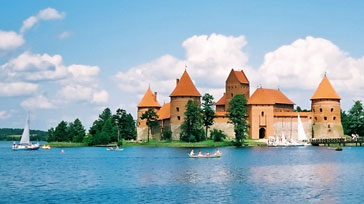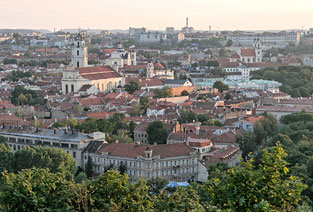 Photos from: https://www.lithuania.travel and https://commons.wikimedia.org/